Level 1—À la Carte SEO Services
Travel Writing Content
Intriguing travel articles covering
area attractions that link to your listings
could synch your next booking.
Keyword Research
Keyword reserach is the first of many steps for effective Search Engine Optimization. The question is what keywords would you like to be found for?
Google My Business
Be found in local searches with
Google My Business verification
as well as with regular posting.
You Don't Need to Be a Search Engine Genius!
Most people do not know what SEO means. The Vacation Rental Brand mission is to make vacation rental marketing and SEO simple and transparent—that is why we created the A LA CARTE menu. Clients start slowly, move at their own pace, and understand vacation rental SEO basics as their brand vitality and search engine visibility grows. Learn more.
Level 2—À la Carte SEO Services
Social Media Traffic
Social media presence is essential for building brand recognition. Increase credibility with search engines and future guests.
Branded Property Logos
Invest in your brand promotions
to attract repeat & referral guests who
book personally with you without extra fees.
Email Marketing & Newsletters
Connect with guests or potential guests monthly or quarterly with email newsletters about what is happening in your area and your vacation properties.
Find New Momentum with Vacation Rental Brand!
The Vacation Rental Market is growing faster than ever. Millions in venture capital are invested daily! Vacation rental properties are a 100 BILLION DOLLAR A YEAR industry worldwide! Yet, with growth comes competition. Is your vacation rental company positioned to capture a piece of this explosive and astonishing growth?
Level 3—À la Carte SEO Services
Travel Guide Reviews
Leverage reviews of your featured properties written by professional travel writers to build credibility and close bookings.
Featured Property Videos
As the 2nd largest search engine,
YouTube videos can drive traffic and bookings
straight to your website.
Property Logo Merchandise
Branded items with website & contact info can stimulate repeat & referral guests who
can make reservations directly with you.
"You Don't Know, What You Don't Know"
Have you ever heard the expression, "You don't know, what you don't know?" With VRB, our clients avoid costly SEO penalties and fast-talking SEO hustlers—who can do more damage than good! With straightforward info from VRB, quickly learn to spot counterfeits. Let us educate you about this key business tool. To succeed in the SEO game, you do not need to be an SEO genius!
Level 4—À la Carte SEO Services
Property Branding Kit
Save hundreds of dollars with this dynamic duo. These 3 travel blogs work synergistically with 3 new property logos to promote your new brands.
Structured Data Coding
Match artificial intelligence search engine algorithms by doing structured data coding
to be seen by advanced AI searching systems.
Search Engine Traffic
Partner with our Master SEO Specialist,
Jamel Richardson, for sustainable traffic
from Google organic searches.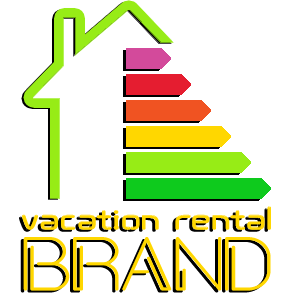 Drive Traffic & Bookings Directly to Your Vacation Rental Site
The Vacation Rental Brand Team specializes in vacation rental visibility. Our services help to stimulate direct, repeat, and referral bookings. Invest in social media, organic search engine, and brand presence to win big. With VTB you are in charge! Control your budget, control your growth. Start small, with one a la carte service, and take control of your online vacation rental marketing.